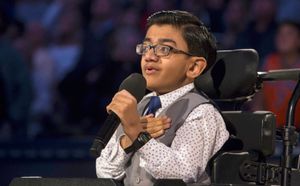 Donate to help Sparsh complete his degree in Music
We are raising funds for Sparsh Shah's college education. Sparsh is pursuing a  Baccalaureate in Interdisciplinary Music Studies with Berklee College of Music (Online). 
 (1) You can directly donate the funds online. There are no fees with Ugift; your entire gift will go directly to Sparsh's 529 College Savings account. 
Enter UGift Code: M4K-S6D 
Recipient Info: 
Student: Sparsh S / Account Owner: Hiren S 
OR 
(2) You can send the check to 272 Middlesex Ave, Iselin, NJ 08830 
Check Payable To: New York's 529 College Savings Program Direct Plan 
Check Memo Must Include: Account#: 341022690-01 / Beneficiary: Sparsh H Shah